The students of ERA'S LUCKNOW MEDICAL COLLEGE AND HOSPITAL have the honour of hosting MEDICON 2016




The 10th International Undergraduate Medical Students' Research Conference of INFORMER
Theme for MEDICON 2016 is :
BENCH TO BEDSIDE : TRANSLATIONAL MEDICINE
Dates : 13th July to 16th July 2016
Venue :

ERA'S LUCKNOW MEDICAL COLLEGE AND HOSPITAL,

LUCKNOW, INDIA.
MEDICON 2016
MEDICON is a research-focused medical conference for undergraduate medical students, and will take into account a range of pre-conference workshops related to research.Every year it is conducted in a different college, by a fresh committee.And almost a decade later, it has graced us with its presence at Era's Lucknow Medical College and Hospital this year!
This international conference is an exciting learning opportunity to meet fellow medical students, interact with some of the best doctors of different fields and enhance your social circle.
Every year, INFORMER, the main organising team behind MEDICON, aims to target a topic which is innovative, modern and scholarly.
The topic or theme includes a diagnostic problem and a corresponding challenge to form evidence based conclusions on medical management.
It works up students to wake their minds and explore the theme, infer from it and then present and vindicate their understanding of the given topic.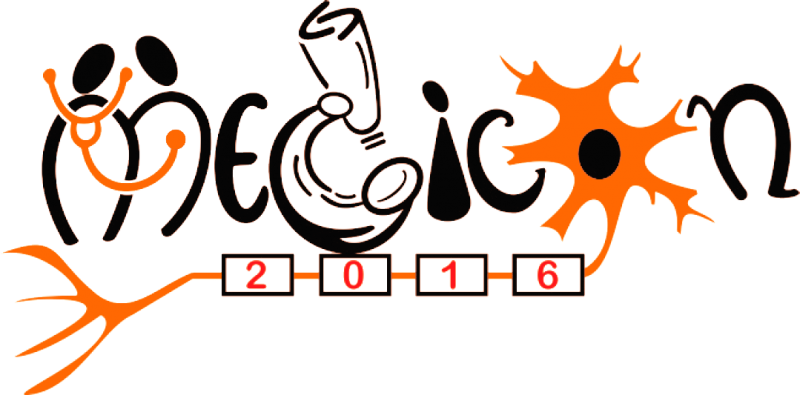 The theme for the 10th annual MEDICON is "Bench to bedside: Translational medicine"
Translational medicine is defined a discipline within biomedical and public health research that aims to improve the health of individuals and the community by "translating" scientific laboratory findings into everyday hospital diagnostic tools, medicines, procedures, policies and education of both patients and medical students.
It is an up and coming discipline under biomedical research and aims to accelerate the rate of discovery of new technology and treatments and its delivery to needy patients by using the unique "Bench to Bedside" approach.
"Bench to bedside" or from the research lab to hospital ward approach is a method to innovate medical tools by scientific methods and avail them to the public after the tools undergo vigorous research and trials.
The four day event will include paper presentations, workshops, competitions and a wide array of activities targeting academics.
The various competitions being held this time (quiz, debate, poster making, teacher student discussion panel etc.) will revolve around the dire need of this branch of medicine and its expansion.
So take this chance to participate while you can, or regret later!